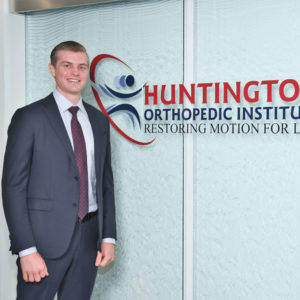 Dr. Bradley Curtis Johnson is a fellowship-trained spine specialist. He utilizes a team approach to diagnose and tailor a treatment plan for each patient, working closely with general practitioners, physical therapists, and pain management physicians. Surgery is reserved for patients who do not improve with conservative care. If surgery is required, he believes in a "less-is-more" philosophy, performing fusions only when absolutely necessary. He has a special interest in minimally invasive and motion preservation surgery, including cervical disc replacement, to speed recovery and improve outcomes.
Dr. Johnson trained at the renowned New York University Spine Surgery Fellowship, where he learned the latest minimally invasive, microsurgical, neurosurgical and robotic surgical techniques.
He completed his orthopedic surgery residency at the University of Southern California where he was Chief Resident, and attended medical school at the same institution, where he served as President of his class. Dr. Johnson holds two bachelor's degrees from USC as well.
Dr. Johnson has authored peer-reviewed papers in top medical journals such as Spine, presented at national and international conferences, and written textbook chapters with a focus on minimally invasive spine surgery. He is a member of the North American Spine Society, Society for Minimally Invasive Spine Surgery, AOSpine North America, Lumbar Spine Research Society and the American Academy of Orthopaedic Surgeons.
Dr. Johnson is thankful to live in Southern California with his wife and two children, both 7th generation Californians!
Find out more about Dr. Johnson at JohnsonSpine.com